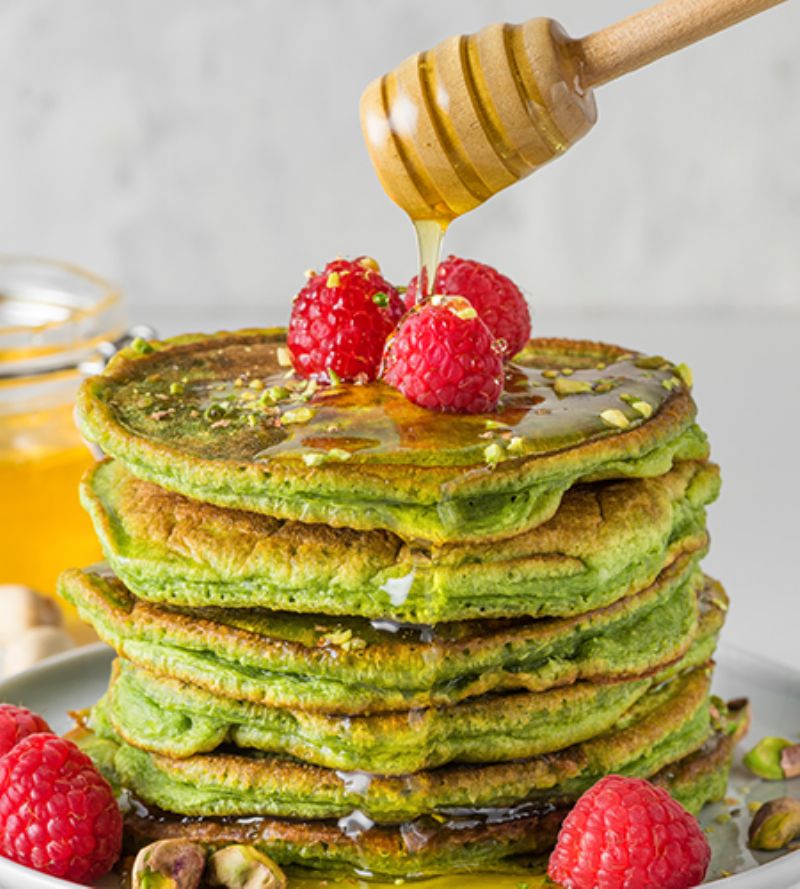 Matcha Pancakes
Ingredients:

1,5 tsp of Matcha

25 gr Butter

200 ml Milk

125 gr Flour

6 gr baking powder

2 eggs

15 gr sugar

Maple syrup

Let's start by melting the butter. In the meantime, separate the egg whites from the yolks. In a bowl lightly whisk together the milk and egg, then whisk in the melted butter. Continue until it becomes a light homogeneous colour.
Sift the flour, baking powder and Matcha into a large bowl. Pour the milk mixture and, using a whisk, beat until you have a smooth batter.
Heat a non-stick frying pan over medium heat and add a knob of butter. Add a spoonful of batter and wait until the top of the pancake begins to bubble, then turn it over and cook until both sides are golden brown.
Serve warm with maple syrup, fresh fruit or chocolate.