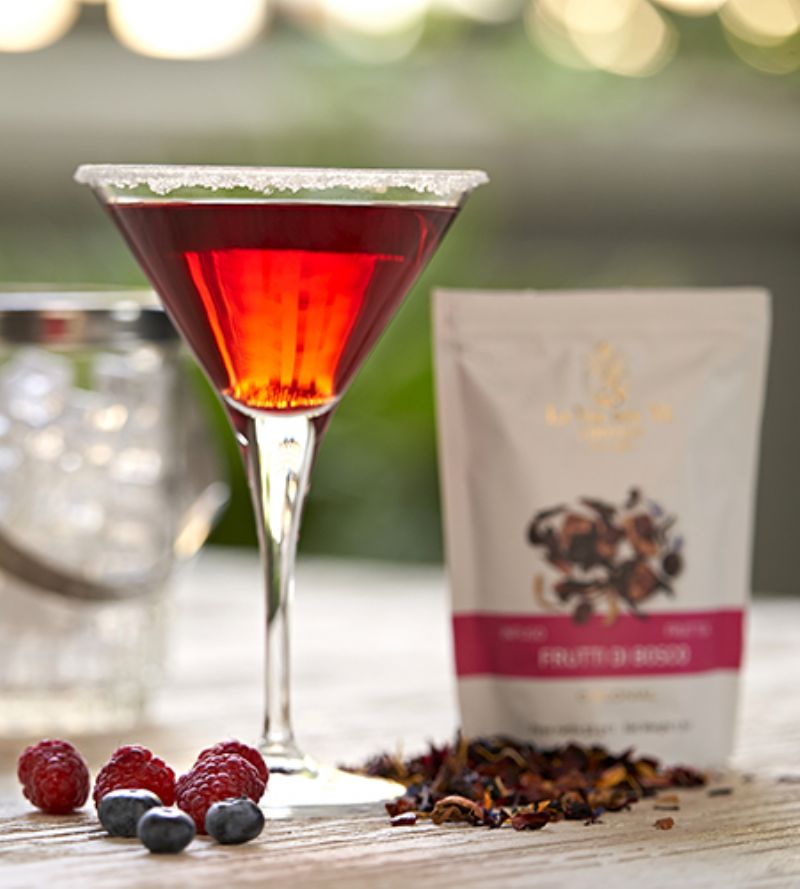 Wild Berries Margarita
Ingredients:

3 tea bags of Wildberry Infusion (or 7 gr of lose leaf infusion)

Lime juice

2 shots of tequila

1 tbsp agave nectar

Prepare the Wild Berries Infusion in water at a temperature of 90°C with an infusion of 5/6 minutes. Add sugar or honey to taste and leave to cool. Pour the tequila and agave into a shaker filled with ice, along with the lime juice. Shake well. Pour into two goblets, and garnish with berries or fresh mint.