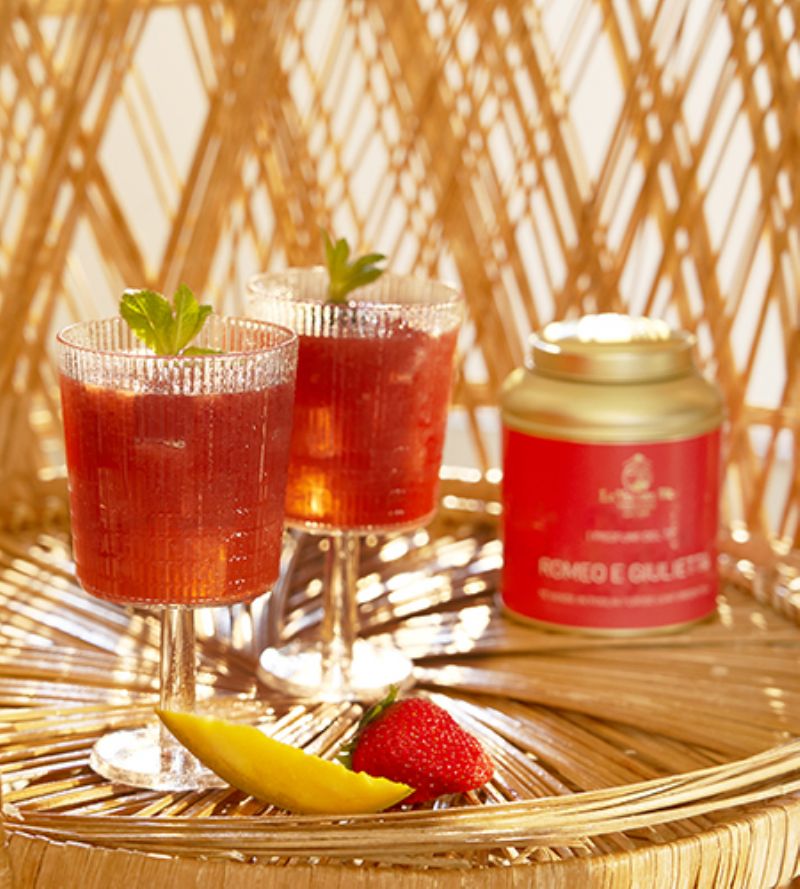 Romeo e Giulietta Rossini
Ingredients:

1 tea bag of Romeo & Giulietta green tea (or 2,5 gr of lose leaf tea)

Prosecco

3 strawberries

1 tbsp of lemon juice

Sugar

Prepare the Romeo & Giulietta tea in water at a temperature of 85°C with an infusion of 4 minutes. Leave it to cool. Puree the strawberries, the sugar and the lemon juice in a blender. Pour the puree into a glass flûtes and add the iced tea to fill by 1/2; slowly pour Prosecco over the puree.