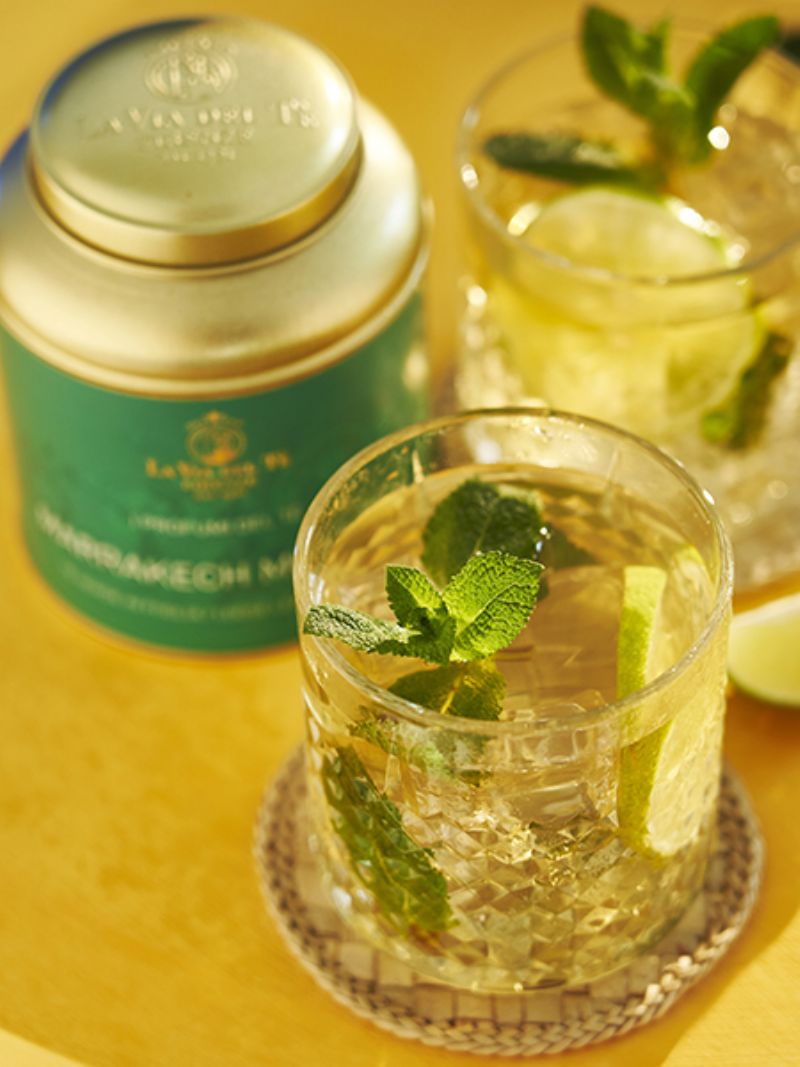 Marrakech Mint Tea Mojito
Ingredients:

1 tea bag of Marrakech Mint Tea (or 2,5 gr of lose leaf tea)

1 lime

Fresh peppermint leaves
2
shots of white rum

Raw cane sugar

Prepare the Marrakech Mint Tea in water at a temperature of 90°C with an infusion of 4 minutes. Leave it to cool.
Muddle the lime and the mint with 2-3 ice cubes and sugar together in a tall collins glass until the flavours release. Then pour in rum and green tea. Garnish with mint and lime.