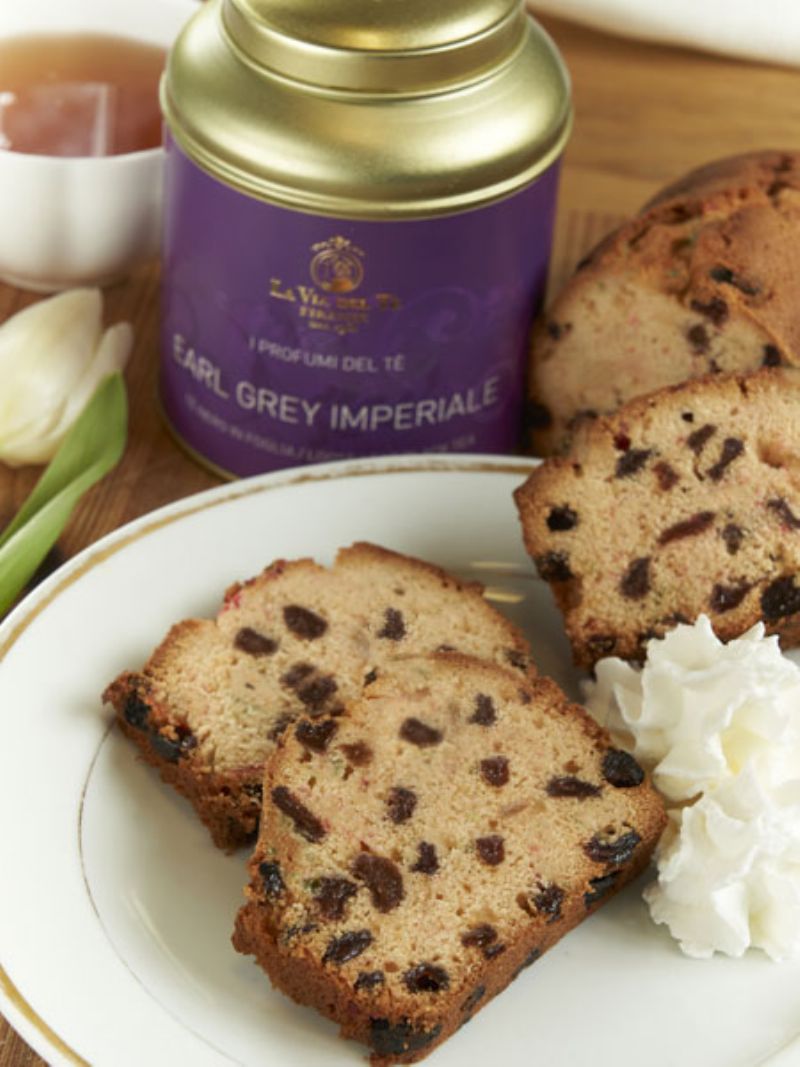 Chocolate and Earl Grey loaf cake
Ingredients:

4 g of Earl Grey Imperiale tea

160 g of flour

3 Eggs

160 g of sugar

160 g of butter

1/2 packet of baking powder

70 g of dark chocolate
To serve: fresh whipped cream

Cream the sugar with the softened butter, until a smooth light mixture. Incorporate one egg at a time. Then add the sifted flour and baking powder.
Grind the black tea leaves and add them to the mixture with ¾ of the coarsely chopped dark chocolate.
Pour all the mixture into a plumcake mould covered with baking paper and pour the remaining chopped chocolate.
Bake in a static oven at 170°C for 40 minutes.
Serve warm with fresh whipped cream.